Nice Work If You Can Get It - jazz quintet
Live showreel  filmed at Greenaway Studio, Canberra
Videography and design by Paul Bissett
If elegant golden-era  jazz is your kind of music, Canberra's favourite jazz quintet 'Nice Work If You Can Get' are sure to fit the bill. 
This professional jazz quintet featuring piano, double bass, drums and tenor sax , combined with singer Neille Williams' smoky vocals, will  add that special touch of magic and pizzazz to your function. Perfect to sip cocktails to - or dance to a lively swing tune or bossanova number!
Need to amp it up for a dance set? We can morph into a covers band that plays your favourite pop tunes to keep you dancing and singing along all night long...
Check out our video to see what we do - and why we're the perfect choice for your next event!  
Contact us for a quote via the form at the bottom of this page - we'd love to hear from you :-)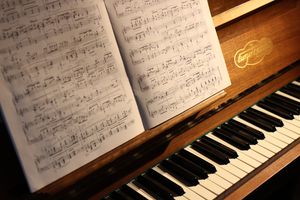 All Night Long
As Time Goes By
autumn leaves
blue moon
can't take my eyes off you
caramel
city of stars
cry me a river
don't know why
dream a little dream
feel like makin' love
GEORGY GIRL 
the girl form ipanema 
hallelujah, i just love her so 
how sweet it is (to be loved by you)
 i can't go for that
Isn't she lovely
it don't mean a thing if it ain't got that swing
i've got you under my skin
killing me softly 
let me be there
the look of love
The love cats 
love is a losing game 
mood indigo 
moon river 
mustang sally  
my blue heaven
my heart will go on (postmodern jukebox style)
the nearness of you
on the street where you live
quando quando quando
rockabye your baby with a dixie melody
save the last dance for me
shoo fly pie
somewhere beyond the sea
stairway to heaven
summertime
summer wind
sweet home chicago
valerie
why don't you do right
yesterday
you're the cream in my coffee